The Robert Cray Band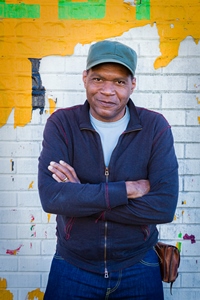 Friday, March 9, 2018 - 8pm Show

NO FLASH PHOTOGRAPHY

Open ears and an open mind are the essence of singer, guitarist and songwriter Robert Cray's approach to writing, recording and playing music. He has created a sound that rises from American roots and arrives today both fresh and familiar. In just over 40 years, Cray and his band have recorded 20 studio releases, 15 of which have been on the Billboard charts, and played bars, concert halls, festivals and arenas around the world. There are five Grammys with Cray's name on them, and he has a suitcase full of W.C. Handy blues awards. Four years ago, Cray was inducted into the Blues Hall of Fame.

The glow of a career in music began when Cray was a teen, and in 1974 it burst into flames as the Robert Cray Band came together in Eugene, Oregon. With the group's 1980 debut release, Who's Been Talkin', word about the Cray Band began to spread across the Northwest and down in to California. Playing packed bars and roadhouses the Cray Band was thrilling. Blues and soul fans showed up religiously, but those steamy raucous sets also drew crowds whose tastes in music ranged from rock to funk and jazz.

The Cray Band's next two releases – Bad Influence and False Accusations – charted, taking the four-piece's sound across the airways and abroad.

Following the path of fame taken by blues-based rockers like Johnny Winter and Stevie Ray Vaughan, Cray became a sensation, leading his band in concerts at large arena and rock festival. He was the first African American artist since Jimi Hendrix to rise to such fame in rock music.

Amidst the accolades, soaring record sales and a packed touring schedule the Cray Band recorded six CDs in the 90s. Cray produced Shame + A Sin, which referenced his blues roots, in 1993. It was followed by two more self-produced recordings, Some Rainy Morning and Sweet Potato Pie. The next recording Take Your Shoes Off delved even deeper into Memphis sounds of the 60s. Take Your Shoes Off won a Grammy in 2000.

In the next decade, the Cray Band recorded seven CDs, three of them live, and two – Twenty and This Time – were nominated for Grammys. The group's most recent recordings, Nothing But Love and In My Soul put the band back on the Billboard Charts.

It is extraordinary for musicians to thrive over four decades, and the Robert Cray Band is just that, an extraordinary story of success.

Tickets are $45, $35 & $25 plus tax and an online/phone ticketing fee (this fee is waived when tickets are purchased in the Gift Shop). Tickets in the ADA section are for patrons with mobility disabilities and up to three companions. If companion seating is not available because the ADA section is sold out, RCGR will offer other seats as close as possible to the accessible seat, if available, at the purchase price of the other section. Tickets are on sale in the Gift Shop, by calling 877-677-3456 or online.

Hotel packages are available by calling 877-677-3456. Packages are $255 plus tax and include a one night stay in a deluxe king or double queen room, two tickets to the show and two dinners at Robert's Buffet. There are a limited number of hotel packages available.

Doors open at 7pm for the 8pm show.