John Michael Montgomery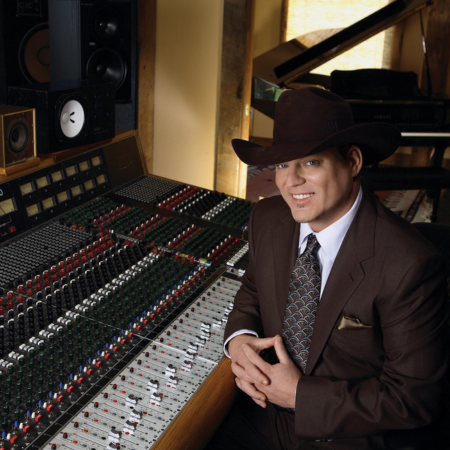 Friday, April 5 - 8 PM

John Michael Montgomery has turned an uncanny ability to relate to fans into one of country music's most storied careers. Behind the string of hit records, the roomful of awards and the critical and fan accolades that have defined his phenomenal success lies a connection that goes beyond his undeniable talent and his proven knack for picking hits. Since the days when "Life's A Dance" turned him from an unknown artist into a national star, John Michael's rich baritone has carried that most important of assets-believability. Few artists in any genre sing with more heart than this handsome Kentucky-born artist.

It is readily apparent in love songs that have helped set the standard for a generation. Songs like "I Swear," "I Love the Way You Love Me" and "I Can Love You Like That" still resonate across the landscape. It is apparent in the 2004 hit "Letters From Home," one of the most moving tributes to the connection between soldiers and their families ever recorded, and in "The Little Girl," a tale of redemption that plumbs both the harrowing and the uplifting. It is apparent even in the pure fun that has always found its way into John Michael's repertoire-songs like "Be My Baby Tonight" and "Sold (The Grundy County Auction Incident)," where John Michael's vocal earnestness takes musical whimsy to another level.

The hits have followed steadily, with songs like "Rope The Moon," "If You've Got Love," "No Man's Land," "Cowboy Love," "As Long As I Live," "Friends" and "How Was I To Know" establishing him as one of the elite acts of the era. He received the CMA Horizon award and was named the ACM's Top New Vocalist, setting off a long series of awards that included the CMA's Single and Song of the Year, Billboard's Top Country Artist, and a Grammy nomination.

Tickets are $79.50, $69.50 & $59.50 plus tax and an online phone/ticketing fee (this fee is waived when tickets are purchased in the Gift Shop). Tickets in the ADA section are for patrons with mobility disabilities and up to three companions. If companion seating is not available because the ADA section is sold out, RCGR will offer other seats as close as possible to the accessible seat, if available, at the purchase price of the other section. Tickets can be purchased in the Gift Shop, by calling 319-648-1234 or online.

This show is open to all ages.