Nick Swardson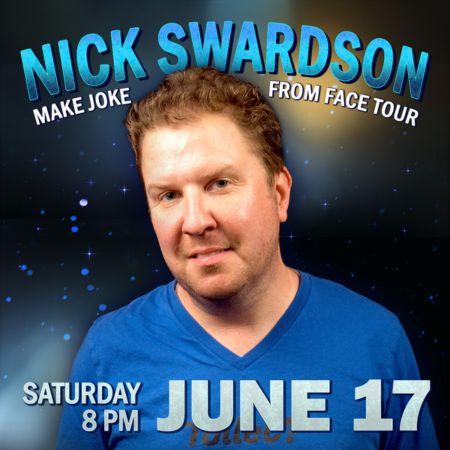 Saturday, June 17 - 8 PM

Nick Swardson is a stand-up comedian, actor, writer and producer. Known for his co-starting roles with Adam Sandler, his character Terry on Reno 911, Grandma's Boy, Bucky Larson and his own shows, Comedy Central's Pretend Time and Typical Rick. Touring what's to be his 6th stand up special, Nick takes you on a journey of smells and laugher. 26 years of experience in comedy you don't want to miss Nick. You will regret it for as long as you live.

Tickets are $48.50, $38.50 & $28.50 plus tax and an online phone/ticketing fee (this fee is waived when tickets are purchased in the Gift Shop). Tickets in the ADA section are for patrons with mobility disabilities and up to three companions. If companion seating is not available because the ADA section is sold out, RCGR will offer other seats as close as possible to the accessible seat, if available, at the purchase price of the other section. Tickets are on sale now and can be purchased in the Gift Shop, by calling 319-648-1234 or online .

Doors open at 7 PM for the 8 PM show.