Holiday Trivia Night with Kenny "Kringle" Weets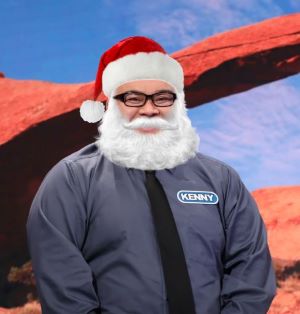 Saturday, December 19, 2020 – 7pm

SOLD OUT

It's time to test your knowledge again with round three of our popular trivia contest. This time it's all about celebrating the season with some fun holiday themed trivia! Guests can compete in teams of up to four members. Back by popular demand, Riverside's own, Kenny "Kringle" Weets will be the trivia master and leader of holiday cheer for the evening. Your ticket gets you a table for up to four team members, your own personal spread of pub food favorites and three drink tickets per team member. What's a holiday festivity without gifts? Don't you worry! Kenny and his elves will be giving away exciting door prizes throughout the night. What if the Hawkeyes are playing? We'll broadcast the game on the big screen during the event so you won't miss a thing! Grab your social distancing pod members and come play some holiday trivia!

It's all part of our Winter Fest Entertainment series! A chance to get out of the house for a date night with your significant other or bestie in a fun, safe, socially distanced environment!

The Menu*:

Pita Chips with Spinach Artichoke Dip

Grilled Beef Sliders with Cheddar Cheese on Brioche with pickle spears

Buffalo Chicken Wings

Pork Spring Rolls with Sweet Chili Sauce

Bourbon BBQ Meatballs with Crispy French Onions


A cash bar will be available at the event.

Prizes will be awarded!

Space is limited. Purchase your ticket at the Gift Shop or online.

Cost for a table for four is $140 ($35/person) plus an online/phone ticketing fee (this fee is waived when tickets are purchased in person in the Gift Shop). Tax and gratuity are included. No individual tickets will be sold. Each ticket gets you a table for up to four people.

Seating is general admission, and all tables will be set to follow proper social distancing guidelines.

All guests must be 21 or older.

Doors open at 6:30pm for team check in with trivia beginning at 7pm.

*Please note that there are no substitutions allowed with the menu. No changes may be made for any allergy or dietary restriction needs.