John Fogerty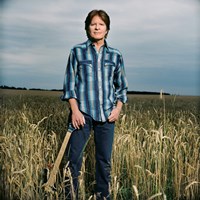 Originally Scheduled for Saturday, July 11, 2020 Outdoor Stage - 8pm has been POSTPONED
NEW DATE TO BE DETERMINED

UPDATE: The John Fogerty Concert originally scheduled outdoors for Saturday, July 11th at Riverside Casino & Golf Resort® has been postponed, out of an abundance of caution due to the ongoing situation with COVID-19. The casino and the Artist's representatives are working together to reschedule the show when it is safe to do so.

Please hold on to your tickets as all tickets purchased for the original date will be honored for the new show date once it is confirmed. No exchanges are needed for guests who have already purchased tickets. Your tickets will be honored at the gate for the reschedule date. If your tickets are still being held at will call in our Gift Shop, they will remain there. You do not need to do anything or contact anyone. Your tickets continue to be held safely at our will call.

Refunds will be offered for those guests who are unable to attend the rescheduled date once it has been confirmed. Please call us at 319-648-1234 or 877-677-3456 and ask to be connected to the box office if you are looking to refund your tickets or, when the casino resort is back open, visit the Gift Shop. Our box office will be staffed on Mondays from 10:00am-2:00pm while the casino remains closed. If you call outside of these hours, please leave a message and someone will return your call. You can also email us at tickets@riversidecasinoandresort.com.


John Fogerty is a true American treasure. As leader of Creedence Clearwater Revival, Fogerty forged a distinctive, groundbreaking sound all his own, equal parts blues, country, pop, rockabilly, R&B, swamp boogie, and Southern fried rock 'n' roll, all united by his uniquely evocative lyrical perspective. Fogerty is a Grammy winner and has been inducted into the Rock & Roll Hall of Fame as well as the Songwriters Hall of Fame. He is the only musician to be inducted into the Baseball Hall of Fame for his song, "Centerfield," a staple at baseball stadiums across the country. Among Fogerty's many hit songs, both as a solo artist and as leader of CCR, highlights include "Centerfield," "Proud Mary," "Susie Q," "Fortunate Son," "Born on the Bayou," "Bad Moon Rising," and "Have You Ever Seen the Rain," among many others. In 2019, Fogerty celebrated 50 years in music with a worldwide tour including a return appearance at Wynn Las Vegas' Encore Theater. His all-new show, "My 50 Year Trip," a tribute to the 50th anniversary of Woodstock, features a collection of Creedence Clearwater Revival (CCR) hits, including songs from the set list of his performance at the legendary Woodstock music festival in 1969 among other fan favorites. His new album, "50 Year Trip: Live at Red Rocks," was released on November 8, 2019.
Tickets will be available for sale once the new show date has been confirmed
. Tickets are $85, $75 or $35 plus tax and an online/phone ticketing fee (this fee is waived when tickets are purchased in the Gift Shop). Tickets are on sale in the Gift Shop, by calling 877-677-3456 or online. Ticket limit is eight per person.
John Fogerty VIP Tour Upgrade packages are available at
http://bit.ly/johnfogertyvipriverside
. This package does not include a ticket to the show. Tickets must be purchased separately.
Gates open at 6:30pm and the concert starts at 8pm. Reserved seating is provided in Tier 1 & Tier 2. Guests in the Tier 3 general admission section are welcome to bring a lawn chair. Seating is not provided in Tier 3. No outside coolers or beverages allowed. Per the Iowa Smokefree Act, smoking is not allowed on the concert grounds. Concert open to all ages.