POP 2000 Tour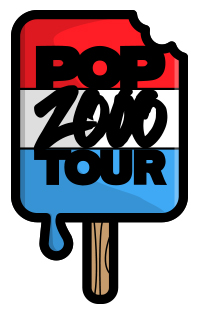 POP 2000 Tour hosted by Lance Bass of *NSYNC, with performances by O-Town, Ryan Cabrera & LFO

Friday, January 24, 2020 – 8pm

Who says #Throwbacks are reserved for Thursdays? The Pop 2000 Tour delivers the TRL moments that will bring you right back to the early 2000s. POP 2000 TOUR hosted by Lance Bass of *NSYNC, features performances by platinum-selling POP2K artists O-Town, Ryan Cabrera and LFO.

Featuring performances of the decade's biggest songs "Bye Bye Bye", "All or Nothing", "On the Way Down", "Summer Girls", and more, the Pop 2000 Tour reads like a who's who of chart topping hit makers. Lance Bass of *NSYNC, O-Town, Ryan Cabrera and LFO provide the soundtrack for a Napster fueled trip down memory lane for audiences that came of age in the early aughts.

About the Artists:

Lance Bass is the quintessential illustration of a highly successful and driven jack-of-all-trades: singer, host, actor, producer, writer, entrepreneur, philanthropist and cosmonaut. Beyond his fame as a member of the phenomenally successful group *NSYNC, where the group sold an impressive 60 million plus records worldwide, Bass has made himself a household name throughout the globe.

O-Town's story began in 1999, when "Making the Band" chronicled the rise to success of O-Town throughout three seasons of the series on both ABC and MTV. The group's first two full-length albums included #1 singles, "Liquid Dreams" and "All or Nothing" and the Top 40 hit "We Fit Together." "All or Nothing" was nominated for Song of the Year at the Radio Music Awards in 2001.

Ryan Cabrera is the singer and songwriter behind ubiquitous smashes such as "On the Way Down," "True" and "Shine On" as well as albums including 2004's Take It All Away, which hit #8 on the Billboard Top 200. Ryan was also featured heavily on MTV's "Ashlee Simpson Show" and "The Hills".

LFO burst onto the scene in 1999 with the #1 smash hit "Summer Girls" and followed with another top-five hit in "Girl on TV" and the top-ten hit, "Every Other Time". In 2010, Rich Cronin passed away after a lengthy battle with leukemia, and in 2018, Devin Lima passed away after his battle with cancer. Now in 2019, surviving member Brad Fischetti is committed to honoring both Rich and Devin, and helping their legacy to live on with the fans, existing and new.

Tickets are $50 for GA Center Standing Room Pit tickets or $30 for Side Section Reserved Seating. All prices are plus tax and an online/phone ticketing fee (this fee is waived when tickets are purchased in person in the Gift Shop). A designated ADA section will be provided in the GA section. Guests will just need to ask ushers for help accessing that area upon arrival. Designated ADA seats will be provided in the front rows of the reserved seating areas. Guests who would like reserved seating and require ADA seats should select the seats marked as ADA when making their purchase. Tickets in the ADA section are for patrons with mobility disabilities and up to three companions. If companion seating is not available because the ADA section is sold out, RCGR will offer other seats as close as possible to the accessible seat, if available, at the purchase price of the other section. Please feel free to contact the Gift Shop with any questions. Tickets are on sale in the Gift Shop, by calling 877-677-3456 or online.

Doors open at 7pm for the 8pm show.