Jewel's Handmade Holiday Tour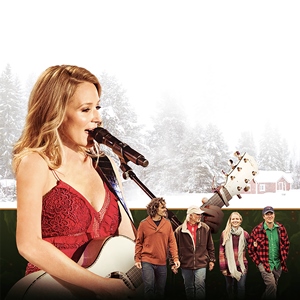 With special guests Atz, Atz Lee and Nikos Kilcher

Saturday, December 9, 2017 - 8pm Show

Zappos proudly presents Jewel's Handmade Holiday Tour with special guests Atz, Atz Lee and Nikos Kilcher powered by Hallmark.

A true family affair, the tour marks the first annual 'Handmade Holiday Tour' and Jewel's first tour with her family members. Jewel will perform Holiday classics, Holiday originals and classic Jewel songs alongside special guests, her father and brothers, Atz, Atz Lee and Nikos Kilcher ("Alaska: The Last Frontier"). Pre-Show the tour will feature a unique and interactive gifting experience offering guests the chance to make handmade one of a kind holiday gifts. In addition, Zappos.com will be working with local animal shelters in each market to sponsor pet adoption at every show as they kick off Home for the Pawlidayz, their nationwide pet adoption program.

Jewel is a singer-songwriter, actress, author, mother and wellness advocate who is passionate about health, equality, the relentless pursuit of wisdom and sharing it with others.

Through her career, she has earned four Grammy Award nominations and sold over 30 million albums worldwide. Heralded by the New York Times as "one of the best singer songwriters since Joni Mitchell," Jewel credits her great mentors Bob Dylan, and Neil Young who took the time to groom and encourage her as a young artist. She was recently chosen to finish Johnny Cash's half written songs for a forthcoming posthumous CD created by Cash's son, John Carter Cash.

Jewel's unique story began on an Alaskan homestead - with no electricity - where her family survived off the land. Her New York Times best-selling memoir Never Broken chronicles how she used hard work, grit and grace to survive and thrive under extreme circumstances. Her families' story is now documented in the successful Discovery Channel TV show, "Alaska, The Last Frontier." Three of those family members, Atz, Atz Lee and Nikos Kilcher will join Jewel for this very special holiday tour.

Tickets are $65, $50 & $35 plus tax and an online/phone ticketing fee (this fee is waived when tickets are purchased in the Gift Shop). Tickets in the ADA section are for patrons with mobility disabilities and up to three companions. If companion seating is not available because the ADA section is sold out, RCGR will offer other seats as close as possible to the accessible seat, if available, at the purchase price of the other section. Tickets are on sale in the Gift Shop, by calling 877-677-3456 or online.

Event Center Lobby doors open at 5:30pm and doors to the Event Center itself open at 7pm for the 8pm show.